Antara Recognisi, Rekonstruksi dan Kekhawatiran Hilangnya Indigenousity Pondok Pesantren
Bahar Agus Setiawan
(1*)
, Sofyan Rofi
(2)
,
(1)&nbspUniversitas Muhammadiyah Jember
(2)&nbspUniversitas Muhammadiyah Jember
(*) Corresponding Author
Abstract
The Pesantren are Islamic educational institutions that were born before Indonesian independence. Despite having a long history, skepticism always accompanies the output of pesantren in connection with its recognition. The independence and existence of Islamic boarding schools throughout their history has not yet become a consideration in terms of legality. The issuance of PMA policy number 18 of 2014 concerning the Mu'addalah education unit at Islamic Boarding School gives new hope to the recognition of graduates of pesantren. Changes that are a requirement for the legality of Pesantren Muddalah, provide its own problems and do not rule out reducing the indigenousity of the pesantren itself. This paper aims to analyze the Pesantren Mu'addalah policy based on literature review. The results of the study of this policy, first, the Muaddalah pesantren is a form of recognition (equalization / equality) for pesantren institutions, second, the policy requires curriculum changes to include general subjects, and third, the implementation of the policy must be understood in full so that recognition does not threaten indigenousity pesantren itself.
Keyword : Policy, Muaddalah, pesantren.
Keywords
kebijakan, muaddalah, pesantren.
References
Agustino, Leo. (2008). Dasar- dasar Kebijakan Publik. Alfabeta: Bandung.
Bashori, B. (2017). Modernisasi Lembaga Pendidikan Pesantren. Jurnal Ilmu Sosial Mamangan. https://doi.org/10.22202/mamangan.1313
Bukhori, U. (2017). KH. IMAM ZARKASYI DAN GENRE BARU PONDOK PESANTREN. Dirosat : Journal of Islamic Studies. https://doi.org/ 10.28944/dirosat.v1i2.21
Bukhory, U. (2011). Status Pesantren Mu'adalah: Antara Pembebasan dan Pengebirian Jatidiri Pendidikan Pesantren. Karsa.
Dunn, William. (2003). Pengantar Analisis Kebijakan Publik. Yogjakarta: Gajah Mada University Press.
Hasan, M. (2016). INOVASI DAN MODERNISASI PENDIDIKAN PONDOK PESANTREN. KARSA: Jurnal Sosial Dan Budaya Keislaman. https://doi.org/ 10.19105/karsa.v23i2.728
Herman. (2013). Sejarah Pesantren Di Indonesia. Jurnal Al-Ta'dib.
Hidayat, A., & Wahib, E. (2014). Kebijakan Pesantren Mu'adalah dan Implementasi Kurikulum di Madrasah Aliyah Salafiyah Pondok Tremas Pacitan. Jurnal Pendidikan Islam. https://doi.org/10.14421/jpi.2014.31. 183-201
Ismail, I. (2017). PESANTREN DALAM PERUBAHAN SOSIAL. RELIGIA. https:// doi.org/10.28918/religia.v12i1.201
Kesuma, G. C. (2018). Refleksi Model Pendidikan Pesantren dan Tantangannya Masa Kini. Tadris: Jurnal Keguruan Dan Ilmu Tarbiyah. https://doi.org/ 10.24042/tadris.v2i1.1740.
Machali, Imam. (2012, 8 Mei). Kebijakan Pendidikan Islam dari Masa ke Masa : Dari Kebijakan Diskriminatif Menuju Kebijakan Berkeadilan. Diperoleh, 01 April 2019 dari http://arfaumg.blogspot.com/2012/05/kebijakan-pendidikan-islam-dari-masa-ke.html
Muhakamurrohman, A. (2018). PESANTREN: SANTRI, KIAI, DAN TRADISI. IBDA` : Jurnal Kajian Islam Dan Budaya. https://doi.org/10.24090/ ibda.v12i2.440
Mushollin. (2014). Kurikulum Pondok Pesantren Muadalah. NUANSA: Jurnal Penelitian Ilmu Sosial Dan Keagamaan Islam.
Nasbi, I. (2017). Manajemen Kurikulum. Pendidikan. https://doi.org/10.1017/ CBO9781107415324.004
Nawawi. (2006). Sejarah dan Perkembangan Pesantren. Ibda` | Vol. 4 | No. 1 | Jan-Jun 2006 |4-19.
Supriadin. (2005). Politik Pendidikan Islam di Indonesia: Analisis Sistem Pendidikan Pesantren dan Madrasah. EL-HIKMAH.
Yusqi, M. Ishom, 2009. Pedoman Penyelenggaraan Pondok Pesantren Mu'adalah. Jakarta : Dirjen Pendidikan Islam, Direktorat PD Pontren.
Yusuf, Choirul Fuad. (2009). Pedoman Pesantren Mu'adalah (Jakarta: Direktur Jendral Direktur Pendidikan Diniyah dan Pondok Pesantren
Zakaria, G. A. N. (2010). Pondok Pesantren : Changes and Its Future. Journal of Islamic and Arabic Education.
___________UndangUndang Nomor 20 Tahun 2003 Tentang Sistem Pendidikan Nasional
__________Peraturan Menteri Agama Republik Indonesia Nomor 18 Thaun 2014 Tentang Satuan Pendidikan Muadalah Pada Pondok Pesantre.
Article metrics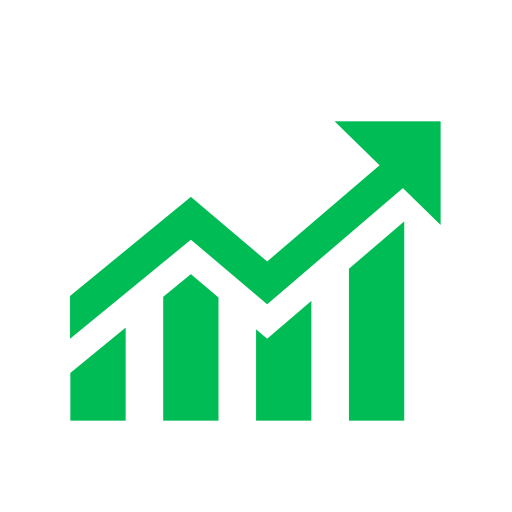 Abstract views : 91 |

views : 56
DOI:
http://dx.doi.org/10.32478/evaluasi.v4i1.308
Refbacks
There are currently no refbacks.
Copyright (c) 2020 Bahar Agus Setiawan
This work is licensed under a
Creative Commons Attribution-ShareAlike 4.0 International License
.