PERAN MPK PAI DALAM MEMBANGUN KARAKTER MAHASISWA STIESIA SURABAYA
Dewi Mutmainnah
(1*)
,
(1)&nbspDosen Sekolah Tinggi Ilmu Ekonomi Indonesia (STIESIA) Surabaya
(*) Corresponding Author
Abstract
This study aims to determine and understand the role of the Personality Development Course (MPK) of Islamic Religious Education (PAI) and its effectiveness in building the character of STIESIA Surabaya students. This research is a qualitative research using data analysis of Spradley model and taking the location of research in the STIESIA Surabaya campus. The result of this study found that character building through the courses of Islamic Religion in STIESIA was pursued with 3 strategies, namely : (1) Moral Knowing, was the first stage carried out by Islamic Religious Education lecturers and oriented to mastering knowledge of moral values noble; (2) Moral Loving, the stage where after students are able to master knowledge of noble moral values, the lecturers touches the emotional aspects of the soul and heart of students so that they love these nobel moral values and "need" to do it in their daily lives;  and then (3) Moral Doing, is the peak stage which is said to be a sign of success  in building the character of students that is practicing noble character in real life everyday. Form the observations and interviews, the courses on Islamic Religious Education at STIESIA managed to build the character of students for the better.
Penelitian ini bertujuan untuk mengetahui dan memahami peran Mata Kuliah Pengembangan Kepribadian (MPK) Pendidikan Agama Islam (PAI) serta efektivitasnya dalam membangun karakter mahasiswa STIESIA Surabaya. Penelitian ini adalah penelitian kualitatif dengan menggunakan analisis data model Spradley dan mengambil lokasi penelitian di lingkungan kampus STIESIA Surabaya. Hasil penelitian ini menemukan bahwa Pembangunan karakter melalui mata kuliah Pendidikan Agama Islam di STIESIA ditempuh dengan 3 strategi yaitu : (1) Moral Knowing/ Learning to Know, merupakan tahap pertama yang dilakukan yang berorientasi kepada penguasaan pengetahuan tentang nilai nilai akhlak mulia; (2) Moral Loving, tahapan dimana dosen menyentuh aspek emosional jiwa dan hati mahasiswa agar mencintai nilai-nilai akhlak mulia tersebut dan "butuh" untuk melakukannya dalam kehidupan sehari-hari; dan (3) Moral Doing, adalah tahapan puncak dalam membangun karakter mahasiswa yaitu mempraktikkan akhlak mulia dalam kehidupan sehari-hari. Berdasarkan pengamatan dan wawancara Mata kuliah Pendidikan agama Islam di STIESIA berhasil membangun karakter mahasiswa menjadi lebih baik.
Keywords
Pengembangan Kepribadian, Pendidikan Agama Islam (MPK PAI), Pembangunan Karakter, STIESIA
References
Dirjen Pendidikan Tinggi Kemendiknas. 2010. Kerangka Acuan Pendidikan Karakter.
Kesuma, Dharma et al. 2013. Pendidikan Karakter, Kajian Teori dan Praktik di Sekolah. (Bandung: PT. Remaja Rosdakarya).
Majid, Abdul dan Dian Andayani. 2017. Pendidikan Karakter Perspektif Islam. (Bandung: PT. Remaja Rosdakarya).
Peraturan Pemerintah No. 19 tahun 2005 tentang Standar Nasional Pendidikan.
Permendiknas No. 22 tahun 2006. Tentang Standar Isi Untuk Satuan Pendidikan Tingkat Dasar dan Menengah.
Sugiyono, 2015. Metode Penelitian Pendidikan, Pendekatan Kuantitatif, Kualititaif, dan R&D. (Bandung : Alfabeta).
Surat Keputusan Mendiknas No. 232 / U/2000 tentang Pedoman Penyusunan Kurikulum Pendidikan Tinggi dan Penilaian Hasil Belajar Mahasiswa
Surat Keputusan DIKTI No. 43 /DIKTI/Kep./2006 tentang Rambu-Rambu Pelaksanaan Kelompok Matakuliah Pengembangan Kepribadian di Perguruan Tinggi
Undang-Undang No. 20 tahun 2003 tentang Sistem Pendidikan Nasional
Article metrics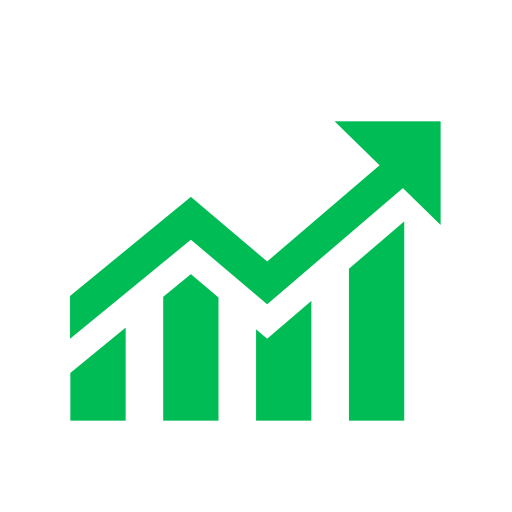 Abstract views : 134 |

views : 97
DOI:
http://dx.doi.org/10.32478/ngulang.v1i2.231
Refbacks
There are currently no refbacks.
Copyright (c) 2019 Dewi Mutmainnah
This work is licensed under a
Creative Commons Attribution-ShareAlike 4.0 International License
.
This work is licensed under a
Creative Commons Attribution-ShareAlike 4.0 International License
.