STRATEGIC QUALITY PLANNING DALAM MEMBANGUN MADRASAH UNGGUL
Fahliyatun Nisa'
(1*)
, Makhsushoh Turrif'ah
(2)
,
(1)&nbspepala Madrasah Tsanawiyah Bahrul Ulum Tajinan
(2)&nbspKepala Bidang Kesiswaan di Madrasah Tsanawiyah Bahrul Ulum Tajinan
(*) Corresponding Author
Abstract
This article is reflective writing in managing and developing madrasah. The study is based on experience and analysis of various sources and expectations for building exellent Islamic Schools (madrasah). Some steps in strategic quality planning in an effort to build exellent madrasah are conceptualized into 7 steps : 1). Formulate the vision, mission, values, goals and exellent programs with consideration not to get out of the corridor of national education goals and the peculiarities of the madrasah; 2). Analyze the madrasa market by considering location, needs, and carrying capacity; 3). The need for a SWOT analysis that can be divided into internal and external analysis and important success factors contained in the vision and mission statement, 4). Short-term detailed planning through the Annual Work Plan, 5). Following the standard determined; 6). Quality costs related to the creation, identification, repair and removal of damage; and 7). supervision and evaluation to what extent the institution is able to achieve its mission and strategic goals.
Tulisan ini merupakan refleksi penulis dalam mengelola dan mengembangkan madrasah. Kajian didasarkan pada pengalaman dan analisis berbagai sumber serta harapan-harapan untuk membangun madrasah unggul. Beberapa langkah dalam strategic quality planning dalam upaya membangun madrasah unggul terkonsepkan kedalam 7 langkah, yaitu: 1). Merumuskan visi, misi, nilai-nilai, tujuan dan program unggulan dengan pertimbangan tidak keluar dari koridor tujuan pendidikan Nasional serta kekhasan madrasah; 2). Analisa pasar madrasah dengan mempertimbangkan lokasi, kebutuhan, dan daya dukung; 3). Perlunya analisa SWOT yang dapat dibagi ke dalam analisa internal dan eksternal serta faktor penting sukses yang tertuang dalam statemen visi dan misinya, 4). Perencanaan detail jangka pendek melalui Rencana Kerja Tahunan, 5). Mengikuti standar yang ditetapkan; 6). Biaya mutu terkait dengan penciptaan, pengidentifikasian, perbaikan dan pencagahan kerusakan; serta 7). pengawasan dan evaluasi sejauh mana institusi mampu mencapai misi dan tujuan strategisnya.
Keywords
7 Langkah Strategik, Quality Planning, Madrasah Unggul
References
Akdon. 2006. Strategic Management For Educational Management. Bandung: Alfabeta
Bangun, Wilson. 2008. Intisari Manajemen. Bandung: PT Refika Aditama
David, Fred R. 2006. Manajemen Strategis Edisi 10. Jakarta: Salemba Empat
Gaspersz, Vincent. 2001. Total Quality Management. Jakarta: Gramedia Pustaka Utama
Hardjosoedarmo, Soewarso. 2004. Total Quality Management. Yogyakarta: ANDI
Hubeis, Musa dan Muhamad Najib. 2008. Manajemen Strategik dalam Pengembangan Daya Saing dan Organisasi. Jakarta: PT Elex Media Komputindo
Nasutioan. Manajemen Mutu Terpadu (Total Quality Management). Jakarta: Ghalia Indonesia
Nawawi, Hadari. 2005. Manajemen Strategik Organisasi Non Profit Bidang Pemerintahan. Yogyakarta: Gadjah Mada University Press
Sallis, Edward. 2011. Manajemen Mutu Terpadu Pendidikan. Jogjakarta: Ircisod
Salusu, J. 2006. Pengambilan Keputusan Strategik Untuk Organisasi Publik dan Organisasi Non Profit. Jakarta: Grasindo
Siregar, A. Ridwan. 2008. Manajemen Mutu, pdf
Syaefudin, Udin Sa'ud dan Abin Syamsuddin Makmun. 2007 Perencanaan Pendidikan: Suatu Pendekatan Komprehensif. Bandung: Remaja Rosdakarya
Syafaruddin. 2005. Manajemen Lembaga Pendidikan Islam.Jakarta: PT Ciputat Press
Umar, Husein. 2005. Strategic Management in Action. Jakarta: PT Gramedia Pustaka Utama
Wahyudi, Agustinus Sri. 1996. Manajemen Strategik, Pengantar Proses Berpikir Strategik. Binarupa Aksara
Article metrics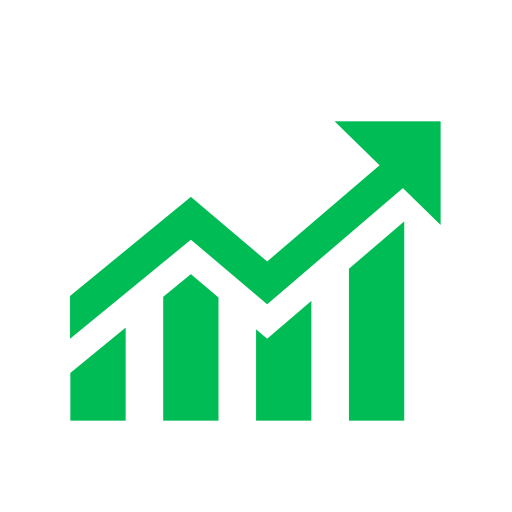 Abstract views : 110 |

views : 89
DOI:
http://dx.doi.org/10.32478/ngulang.v1i2.235
Refbacks
There are currently no refbacks.
Copyright (c) 2019 Fahliyatun Nisa', Makhsushoh Turrif'ah
This work is licensed under a
Creative Commons Attribution-ShareAlike 4.0 International License
.
This work is licensed under a
Creative Commons Attribution-ShareAlike 4.0 International License
.