PENINGKATAN KUALITAS PENDIDIKAN MELALUI KUALIFIKASI DAN KOMPETENSI AKADEMIK
Umi Salamah
(1*)
,
(1)&nbspSTAI Ma'had Aly Al-Hikam Malang, Indonesia
(*) Corresponding Author
Abstract
This study aims to determine the improvement of the quality of education through academic qualifications and competencies. The research method used is a qualitative descriptive method. Data collection techniques carried out in this study used observation, interviews, and documentation. The subjects in this study were students of STAI Ma'had Aly Al-Hikam Malang Madrasah Ibtidaiyah Teacher Education (2017/2018). The results of this study obtained data that the previous academic qualifications were not appropriate / not linear with basic education, improving the quality of education through academic qualifications and competencies had a positive effect on education in MI.
Keywords
Quality of education, academic qualification, academic competence
References
Alim, Muhamad Syaikhul, 'PENGARUH KUALIFIKASI PENDIDIKAN, KEIKUTSERTAAN DIKLAT DAN SIKAP PADA PROFESI TERHADAP KOMPETENSI GURU PAI SD DI KABUPATEN PEKALONGAN'
Ardiansyah, Jemmi, 'PENINGKATAN KOMPETENSI GURU BIDANG PENDIDIKAN DI KABUPATEN TANA TIDUNG', EJournal Pemerintah Integratif, 1 (2013)
Danil, Deden, 'Upaya Profesionalisme Guru Dalam Meningkatkan Prestasi Siswa Di Sekolah (Study Deskriptif Lapangan Di Sekolah Madrasah Aliyah Cilawu Garut )', 2009, 30–40 <www.journal.uniga.ac.id/index.php/JP/article/download/23/24>
Dantes, N., 'PENDIDIKAN PROFESI GURU DALAM KAITANNYA DENGAN PENINGKATAN PROFESIONALISME GURU (Refleksi Tentang Struktur Program LPTK)', 2007
Febryana Putri Komalasari, 'Profesionalisme Guru Ditinjau Dari Pendidikan Dan Latihan (Diklat) Serta Pengalaman Mengajar Guru Di SMP Negeri Se- Kecamatan Delanggu Tahun 2014', 2014
Hanafi, Muhammad, 'MEMBANGUN PROFESIONALISME GURU DALAM BINGKAI PENDIDIKAN KARAKTER', 5 (2017)
Hardianto, Deni, 'PENDIDIKAN GURU DAN UPAYA MENINGKATKAN PROFESIONALISME GURU', Seminar Nasional IPTPI, 2009
Miarso, Yusufhadi, 'Peningkatan Kualifikasi Guru Dalam Perspektif Teknologi Pendidikan', Jurnal Pendidikan Penabur, 7 (2008)
Muhson, Ali, 'Meningkatkan Profesionalisme Guru : Sebuah Harapan', Jurnal Ekonomi & Pendidikan, 2 (2004) <https://doi.org/10.21831/jep.v1i2.665>
Mustofa, 'Upaya Pengembangan Profesionalisme Guru Di Indonesia', Jurnal Ekonomi & Pendidikan, 4 (2007)
Nurtanto, Muhammad, 'MENGEMBANGKAN KOMPETENSI PROFESIONALISME GURU DALAM MENYIAPKAN PEMBELAJARAN YANG BERMUTU',
Rindjin, Ketut, 'PENINGKATAN PROFESIONALISME GURU', 2007
'UNDANG-UNDANG REPUBLIK INDONESIA NOMOR 20 TAHUN 2003 TENTANG SISTEM PENDIDIKAN NASIONAL', 2003
Wardani, I G A K, 'Mengembangkan Profesionalisme Pendidik Guru: Kajian Konseptual Dan Operasional', Jurnal Pendidikan, 13 (2012)
Yusutria, 'Profesionalisme Guru Dalam Meningkatkan Kualitas Sumberdaya Manusia', Jurnal Curricula, 2 (2017),<https://doi.org/10.1007/s10096-009-0783-8>
Article metrics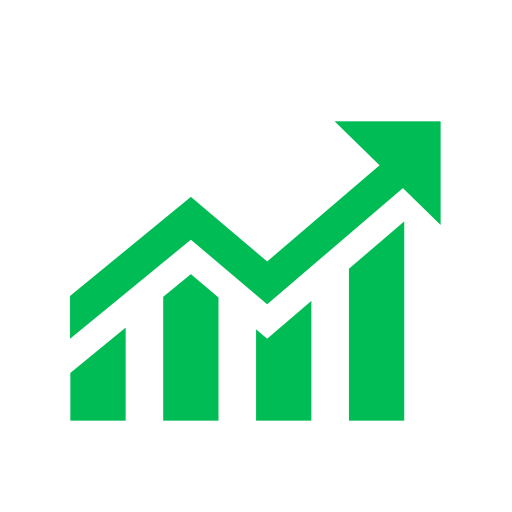 Abstract views : 237 |

views : 164
DOI:
http://dx.doi.org/10.32478/evaluasi.v3i1.230
Refbacks
There are currently no refbacks.
Copyright (c) 2019 Umi Salamah
This work is licensed under a
Creative Commons Attribution-ShareAlike 4.0 International License
.