PEMANFAATAN RADIO DAN TV KOMUNITAS SEBAGAI MEDIA HUMAS LEMBAGA PENDIDIKAN
Ali Rif'an
(1*)
,
(1)&nbsp
(*) Corresponding Author
Abstract
Public relations (PR) in an educational institution has an important role in addition to the positive image of the institution as well as the massive media publicity. Radio and television are a media community that continues to develop according to the needs of the times. This paper describes how the use of radio and television as one of a medium of public relations education institutions associated with the policies within requirements of establishment, management, funding, and material. With some of those provisions, the role and utilization of radio and television can be maximized.


Keywords
Radio, television, public relation media, educational institution
References
Anggoro, M. Linggar, Teori dan Aplikasi Kehumasan serta Aplikasinya di Indonesia, Jakarta: PT. Bumi Aksara, 2001.
Assegaf, Djafar Husin, Hubungan Masyarakat Dalam Praktek, Jakarta: Ghalia Indonesia, 1987.
Bafadhal, Ibrahim, Teknik-Teknik Hubungan Sekolah/Madrasah dengan Masyarakat (Materi Kuliah Manajemen Humas Program Pascasarjana UIN Malang pada 17 Maret 2009.
Coulson, Collin Thomas, Public Relation: Pedoman Praktis Untuk PR. Jakarta: PT. Bumi Aksara, 2002.
Cutlip, Scott M. Allen H. Center & Gleen M. Broom, Effective Public Relation,. Alih Bahasa Tri Wibowo, Jakarta: Prenada Media, 2006.
Efendi, Onong Uchjana, Radio Siaran: Teori dan Praktek, Bandung: Mandar Maju. Cet. Ke-3, 1991.
Effendi, Onong Uchyana, Hubungan Masyarakat Suatu Studi Komunikologis, Bandung: Remaja Rosdakarya, 1998.
Hermanto, Budhi, Sejarah Televisi Komunitas di Indonesia, http://opensource.telkomspeedy.com/furusato/atvki/artikel/sejarah_tv_komunitas_ind.pdf (diakses pada tanggal 15 Juli 2014).
Hermanto, Budhi, Televisi Komunitas Sebuah Media Alternatif. http://www.kabarindonesia.com (diakses pada 15 Juli 2014).
Kriyantono, Rachmat, Public Relations Writing: Membangun Public Relations Membangun Citra Korporat, Jakarta: Kencana, 2008.
Malik, Dedy Jamaluddin, Jurnalisme Islam dan Ukhuwah Islamiyah, Yogyakarta: Bentang. 1997.
Martson, John E, Modern Public Relations, New York. Mc Graw Hill, 1979.
Mc Quail, Denis, Teori Komunikasi Massa, Jakarta: Erlangga, 1996.
Peraturan Pemerintah Republik Indonesia No. 51 tahun 2005 tentang penyelenggaraan penyiaran lembaga penyiaran komunitas dalam http://www.bpkp.go.id/unit/hukum/pp/2005/051-05.pdf (diakses pada tanggal 16 Juli 2014).
Prakoso, Imam dan Budhi Hermanto, Peran strategisRadio Komunitas, http://suarakomunitas.com/content/files/1220601443.doc (diakses pada 15 Juli 2014).
Radio Komunitas dalam http://id.wikipedia.org/wiki/Radio_komunitas (diakses pada tanggal 16 Juli 2014).
Seminar Strartegi Public Relation di Institusi Pendidikan. http://www.um.ac.id/news-132.htm (diakses pada 15 Juli 2014).
Tondowidjoyo, John, Dasar da Arah Public Relationshi, Jakarta: PT. Gramedia, 2002.
Undang-Undang No. 32 Tahun 2002 tentang Penyiaran dalam http://www.mastel.or.id/files/regulasi/UU_No._32_Tahun_2002_tentang_Penyiaran.pdf (diakses pada tanggal 16 Juli 2014).
Wahyudi, J.B, Dasar-Dasar Manajemen Penyiaran, Jakarta: Gramedia, 1994.
Wibowo, Fred, Dasar-Dasar Produksi Program Televisi, Jakarta: Gramedia, 1997.
Article metrics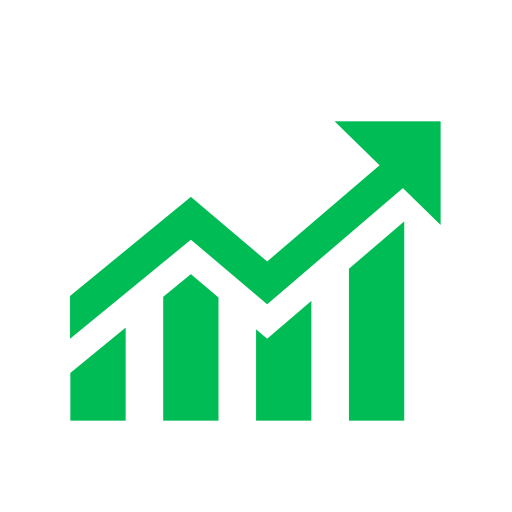 Abstract views : 67 |

views : 72
DOI:
http://dx.doi.org/10.32478/ta.v3i2.110
Refbacks
There are currently no refbacks.
Copyright (c) 2018 journal TA'LIMUNA
This work is licensed under a
Creative Commons Attribution-ShareAlike 4.0 International License
.