NILAI MULTIKULTURAL BERBASIS KEARIFAN LOKAL DI PESANTREN KULON BANON - KAJEN
Ali Rif'an
(1*)
,
(1)&nbspSTAI Ma'had Aly Al Hikam Malang
(*) Corresponding Author
Abstract
Multiculturalism in pesantren Kulon Banon is a inevability by design or naturally. This study aims to produce a multicultural value inheritance construction built in the process of inheriting local wisdom values. This Ethographic research by sequence methods. Informants in this research are Kyai, asatidz, and santries by snowball sampling tecnique. Researchers were present to extract data from informants, its indept interviews and participatory observation. Data analysis used is domain analysis with technical of philosopy analysis by credibitity, transferabitity, dependability and confirmability. Validity data by persistent observation, triangulation, member check, peer reviewing; and referencial adequacy check. The results of study in local wisdom based multicultural values developed in the Pesantren Kulon Banon 6 key concept were identified: tawassut (moderate), iftitah (inclusive), tasamuh (tolerance), ukhuwwah (brotherhood), As Salam (peace) and masuliyah (responsibility). (2) The process of inheriting multicultural values based on local wisdom includes content, processes, methods and agents as elements that work in one cybernetics system, namely institutionalization, socialization, internalization and control carried out in an integrated process.
Keywords
Nilai Multikultural, Kearifan Lokal di Pesantren, Studi Etnografi
References
Al Wasilah, A. Chaedar dkk.. 2009. Etnopedagogi landasan praktek Pendidikan dan Pendidikan Guru. Bandung: Kiblat
Aly, Abdullah. 2008. Disertasi. Pendidikan Multikultural di Pondok Pesantren Modern Islam (PPMI) Surakarta . UIN Sunan Kalijaga: Yogyakarta.
Baidhawy, Zakiyuddin. 2005. Pendidikan Agama Berwawasan Multikultural. Jakarta: Erlangga
Banks, James A dan Cherry A Mc.Gee Banks.2005.Multicultural Education: Issues and Perspectives (Revised Edition). United States: John Wiley & Sons
Bizawie, Zainul Milal. 2002. Perlawanan Kultural Agama Rakyat; Pemikiran dan Paham Keagamaan Syech Ahmad Mutamakkin dalam Pergumulan Islam dan Tradisi [1645 – 1740]. Yogyakarta: SAMHA.
Bogdan, Robert C. dan Sari Knopp Biklen. 1998. Qualitative Research for Education: An Introduction to Theory and Methods, Boston: Aliyn and Bacon, Inc.
Borgatta, Edgar F. & Marie L. Borgatta. 1992. Encyclopedia of Sosiology. New York: Macmillan Publishing Company
Cikusin, Yaqub. 2016. Perkembangan Masyarakat Multikultural. Jakarta: Nuansa Media
Creswell, John W. 2002. Research Design: Qualitative, Quantitative, and Mixed MethodsApproaches. California: Sage Publications.
Creswell, John W.. 2015. Riset Pendidikan: Perencanaan, Pelaksanaan dan evaluasi Riset Kualitatif & Kuantitatif. Edisi kelima. Yogyakarta: Pustaka Pelajar
Faisal, Yusuf Amir. 1995. Reorientasi Pendidikan Islam. Yogyakarta: Gema Insani Press.
Hasan, Muhammad Tholhah. 2016. Pendidikan Multikultural sebagai Opsi Penanggulangan Radikalisme. Malang: UNISMA Press
Ma'arif, Syamsul. 2014. Pesantren Inklusif Berbasis Kearifan Lokal: Studi Etnografi Pesantren Tebuireng Jombang. Disertasi. Yogyakarta: Program Pascasarjana, Universitas Negeri Yogyakarta.
Mahfud, Choirul. 2009. Pendidikan Multikultural. Yogyakarta: Pustaka Pelajar.
Miles, M.B, Huberman, A.M. dan Saldana, J. 2014. Qualitative Data Analysis, A Methods Sourcebook, Edition 3. USA: Sage Publications.
Nunu, Ahmad An-Nahidil. 2006. Pesantren dan Dinamika Pesan Damai dalam Edukasi Jurnal Penelitian Agama dan Keagamaan, Vol. 4 No. 3, Puslitbang Pendidikan Agama dan Keagamaan: Badan Litbang dan Diklat Departeman Agama RI.
Parekh, Bikhu. 2008. Rethinking Multiculturalism (Keberagaman Budaya dan Teori politik).Yogyakarta: Kanisius
Parson, Talcot. 1995. Sistem Sosial: Kerangka Konseptual untuk Menganalisis Struktur Masyarakat. Jabar: Ikatan Sosiologi Indonesia.
Ritcher, George. 1992. Sosiology: A Multiple Paradigm Science, (Disadur oleh Alimandan). Jakarta: CV. Rajawali
Spradley, James P. 1979. TheEthnographyc Interview. New York: Holt, Rinehart and Winston)
Spradley, James P. 2007. Metode Etnografi (Edisi kedua). Yogyakarta: Tiara Wacana.
Tilaar, H. A. R., 2004. Multikulturalisme, Tantangan-Tantangan Global Masa Depan dalam Transformasi Pendidikan Nasional, Jakarta: Grasindo
Wawancara dengan K.H. Muad Thohir (Pengasuh Pesantren Kulon Banon)
Yaqin, M. Ainul. 2005. Pendidikan Multikultural, Cross-Cultural Understanding untuk Demokrasi dan Keadilan. Yogyakarta: Pilar Media.
YS. Lincoln and Egon G. Guba. 1985. Naturalistic Inquiry. Beverly Hill, Caifornia: Sage Publications.
Article metrics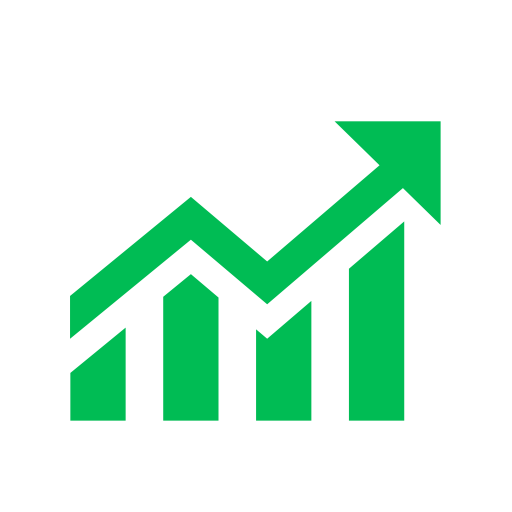 Abstract views : 68 |

views : 117
DOI:
http://dx.doi.org/10.32478/talimuna.v9i2.507
Refbacks
There are currently no refbacks.
Copyright (c) 2020 Ali Rif'an
License URL:
https://creativecommons.org/licenses/by-sa/4.0/
This work is licensed under a
Creative Commons Attribution-ShareAlike 4.0 International License
.