JOURNAL ONLINE STAI MA'HAD ALY AL-HIKAM MALANG
::::::::::::::::::::::::::::::::::::::::::::::::::::::::::::::::::::::::::::::::::::::::::::::::::::::::::::::::::::::::::::::::::::::::::::::::::::::::::::::::::::::::::::::::::::::::::::::::::::::::::::::::::::::::::::::::::::::::::::
A B C D E F G H I J K L M N O P Q R S T U V W X Y Z All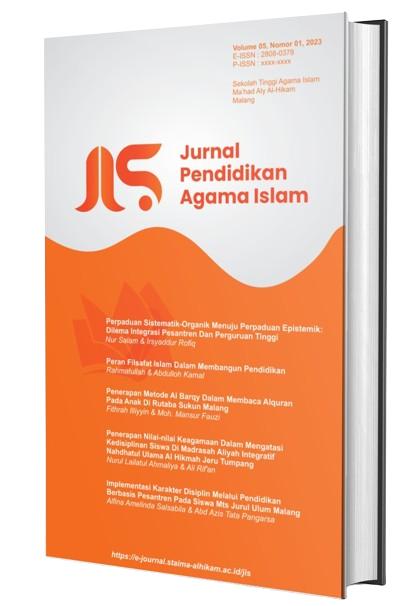 Journal Islamic Studies
JIS: adalah jurnal ilmiah yang diterbitkan oleh Program Studi Pendidikan Agama Islam (PAI) (e- ISSN 2808-0378) Sekolah Tinggi Agama Islam (STAI) Ma'had Aly Al-Hikam Malang sejak 2020. Jurnal ini dikhususkan untuk mengkaji strategi pembelajaran, gagasan konseptual, teori dan praktik pendidikan, kajian dan aplikasi teori, pengembangan dan desain pembelajaran, pengelolaan pendidikan, evaluasi pembelajaran, profesionalisme guru, pemikiran kritis tentang pendidikan Islam.
Journal Islamic Studies terbit 2 kali dalam setahun pada bulan Maret dan September. Artikel dari penulis di submit minimal 1 bulan sebelum tanggal terbit, dan akan di reviewer kurang lebih 1 bulan, hasil artikel yang sudah direview diterima maksimal 1 minggu sebelum dipublikasikan dan artikel akan dipublikasikan setiap akhir bulan Maret dan September.
View Journal | Current Issue | Register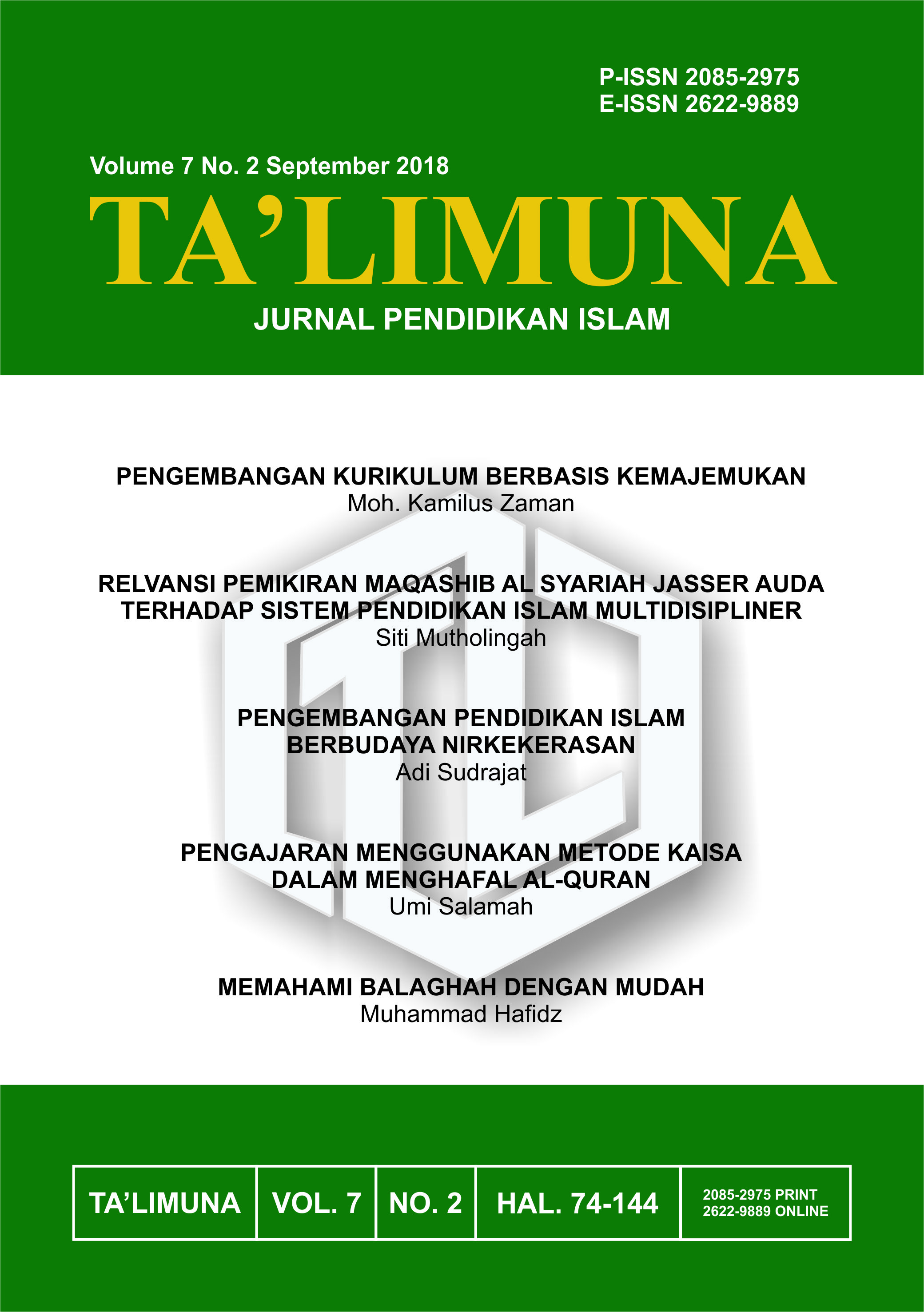 journal TA'LIMUNA
TA`LIMUNA Journal of Islamic Education print ISSN 2085-2975 and online ISSN 2622-9889  is a journal published twice a year by STAI Ma'had Aly Al Hikam Malang. This journal emphasizes aspects related to Islamic Education, with special reference to applied research in Islamic education that can be focused on the components of learning including curriculum, methods, models, psychology, thought, and several issues of Islamic education and its problems.
The Journal Ta'limuna is published twice a year in March and September. Articles from the author are submitted at least 1 month before the date of publication (1st) and will be reviewed by approximately 1 week, the results of the articles reviewed are received a maximum of one week before publication and articles will be published at the beginning of March and September.
View Journal | Current Issue | Register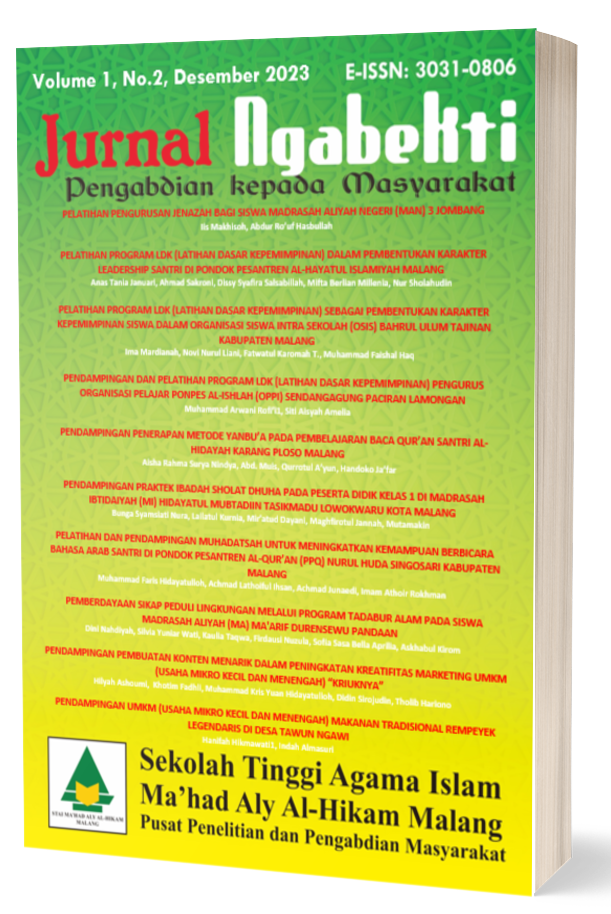 Jurnal ngabekti
| | |
| --- | --- |
| Journal title | : Ngabekti: Jurnal Pengabdian Kepada Masyarakat |
| Initials | : NGABEKTI |
| Frequency | : 2 issues per year (Juli & Desember) |
| DOI | : prefix 10.32478 by |
| Print ISSN | : xxxx-xxxx |
| Online ISSN | : xxxx-xxxx |
| Editor-in-chief | : Dr. A. Qomarudin M.Pd.I. |
| Publisher | : STAI Ma'had Aly Al-Hikam Malang |
| Citation Analysis | : Google Scholar |Crossref | Moraref |
| Accreditated | : |
NGABEKTI: Journal of Islamic Education Management with (P-ISSN xxxx-xxxx and E-ISSN xxxx-xxxx ) is a periodical scientific journal published by STAI Ma`had Aly Al-Hikam Malang. This journal is devoted to studying the science of Islamic Education Management. The manager highly appreciates the contribution in the form of articles from academics, lecturers, and researchers in Islamic education management disciplines to be published and disseminated through the mechanism of text selection, review, and editing. all published articles are individual views and ideas from the author not representing this journal or the author's affiliated institution.
View Journal | Current Issue | Register
1 - 3 of 3 Items