SERVANT LEADERSHIP DALAM IMPLEMENTASI NILAI-NILAI TRILOGI DAN PANCA KESADARAN SANTRI
Saifur Rizal
(1*)
,
(1)&nbspuniversitas Nurul jadid
(*) Corresponding Author
Abstract
The number of theories and models of leadership is a positive response from experts and scientists of various countries as a form of attention to the development and demands of the times. Likewise in the world of education, many leadership theories require educational institutions to be able to make changes in the framework of developing education towards progress in achieving a goal. Servant leadership is one of them, this leadership concept was taught and applied by Prophet Muhammad 14 centuries ago and was reiterated by Greenleaf several years ago. Servant leadership of a leadership theory that is widely applied in the world of Islamic education, especially Islamic boarding schools as the oldest Islamic educational institution in Indonesia. Including Nurul Jadid Islamic Boarding School in implementing trilogy values and the five santri awareness that are carried out continuously. In the process of implementing trilogy values and awareness of all santri in various management activities it is the main role in running a system. Servant leadership is a milestone in the success of the planting of these values to be able to be imbued by every santri to plunge into society.
Keywords
Servant Leadership;trilogy; the five consciousness of santri
References
Baharun, Hasan, 'Peningkatan Kompetensi Guru Melalui Sistem Kepemimpinan Kepala Madrasah', 6 (2017), 1–26
Barbuto, John E., and Daniel W. Wheeler, 'Scale Development and Construct Clarification of Servant Leadership', Group and Organization Management, 31 (2006), 300–326
Fahmi, Ilham, 'Pengaruh Kepribadian Dan Persepsi Kerja Guru Terhadap Organizational Citizenship Behavior (Ocb) Guru Sma Negeri Se-Kabupaten Karawang', 1 (2017), 112–21
Hasan Baharun, 'Manajemen Kinerja Jurnal I Lmu Tarbiyah " At - Tajdid â€, Vol . 5 No . 2 , Juli 2016', Jurnal I Lmu Tarbiyah " At - Tajdid, 5 (2016), 243–62
Ibrahim, Izani Bin, and Dr. Yahya Bin Don, 'Servant Leadership and Effective Changes Management in Schools', International Journal of Scientific and Research Publication, 4 (2014), 1–8
Ila Kholilah, 'AN-NIDHOM (Jurnal Manajemen Pendidikan Islam) URGENSI KEPEMIMPINAN DALAM ISLAM Ila Kholilah', 1, 117–30
Kadarusman, Dadang, 'Natural Intellegence Leadership: Cara Pandang Baru Terhadap Kecerdasan Dan Karakter Kepemimpinan', in Jakarta: Raih Asa Sukse, 2012, p. 23
Muizu, Wa Ode Zusnita, 'Pengaruh Kepemimpinan Terhadap Kinerja Karyawan', Jurnal Pekbis, 6 (2014), 1–13
Rais Hidayat, 'Perilaku Etis Dosen Dalam Persfektif Efikasi Diri, Kepemimpinan, Dan Komunikasi Interpersonal', 1 (2017), 37–44
Russell, Robert F., and A. Gregory Stone, 'A Review of the Servent Leadership Attributes', Leadership & Organization Development Journal, 23/3 (2002), 145–57
Tatilu, James, Victor P.K Lengkong, and Greis M. Sendow, 'Kepemimpinan Transaksional, Transformasional, Servant Leadership Pengaruhnya Terhadap Prestasi Pekerja Pada PT. Sinar Galeson Pratama Manado', Emba, 2 (2014), 295–304
Wahab, Abdul Aziz, 'Anatomi Organisasi Dan Kepemimpinan Pendidikan', in Bandung: Alfabeta, 201AD, p. 34
Wahyuni, Dewi Urip, Budiman Christiananta, and Anis Eliyana, 'Influence of Organizational Commitment, Transactional Leadership, and Servant Leadership to the Work Motivation, Work Satisfaction and Work Performance of Teachers at Private Senior High Schools in Surabaya', Educational Research International, 3 (2014), 82–96
Yahya, Izani &, 'Kepimpinan Servant Dan Pengaruhnya Terhadap Pengurusan Perubahan Di Sekolah', Jurnal Pendidikan Malaysia, 39 (2014), 19–26
Article metrics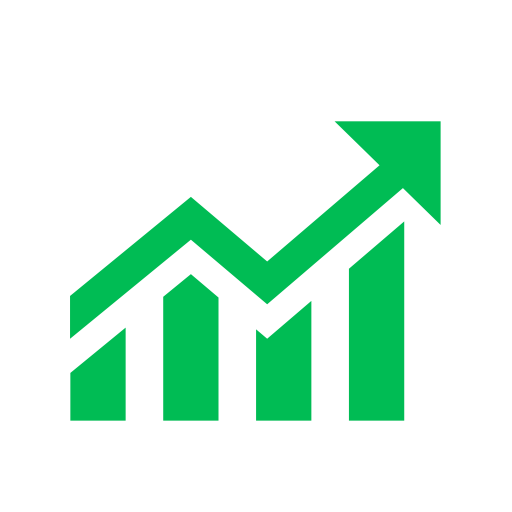 Abstract views : 578 |

views : 234
DOI:
http://dx.doi.org/10.32478/evaluasi.v3i2.251
Refbacks
There are currently no refbacks.
Copyright (c) 2019 Saifur Rizal
This work is licensed under a
Creative Commons Attribution-ShareAlike 4.0 International License
.