KEBIJAKAN PENGEMBANGAN KURIKULUM PENDIDIKAN ISLAM (Studi Histori dan Regulasi di Indonesia)

:
http://dx.doi.org/10.32478/evaluasi.v5i2.745

Published : 2021-09-11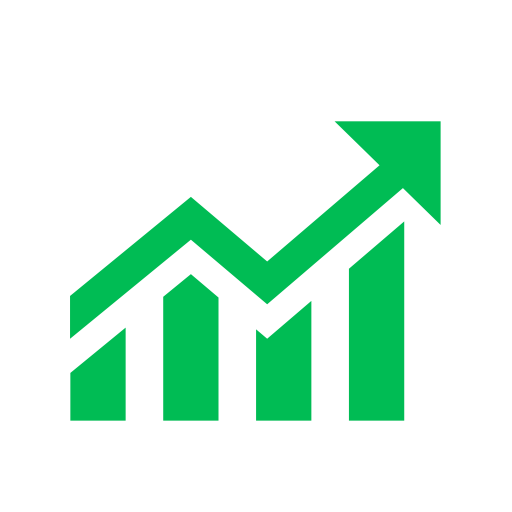 |
Abstract viewsc:
1008
|

PDF views:
1221
------------------------------------------------------------------------------------------------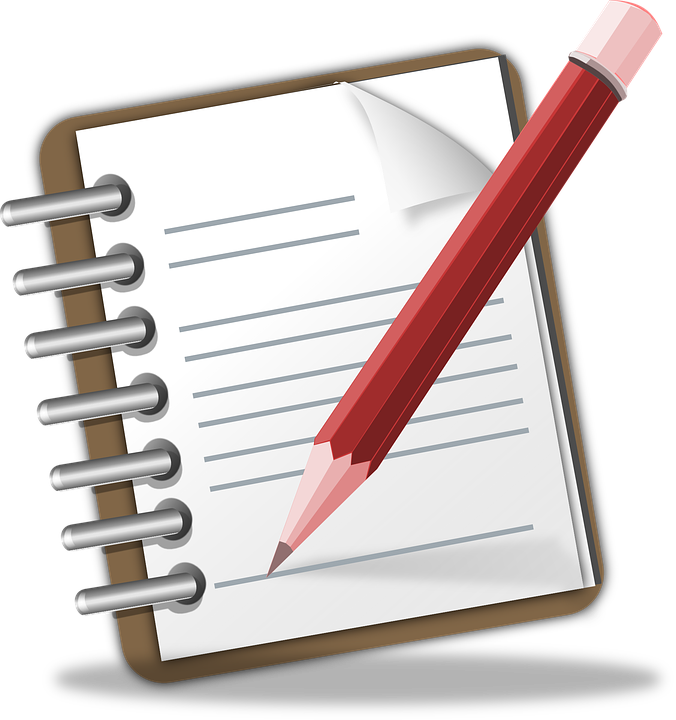 : Mufarrihul Hazin
(1*)
, Nur Wedia Devi Rahmawati
(2)
,
(1)&nbspSTAI Ma'had Aly Al-Hikam Malang
(2)&nbspUIN Syarif Hidayatullah Jakarta
(*) Corresponding Author
Abstract
The curriculum becomes an important component in education. Therefore, the development of curriculum in Islamic education is an inevitability, because change must happen with the times. Therefore, the purpose of this writing will be to review the policy of developing of islamic education curriculum, especially in Indonesia by taking into history and regulations. This article uses library research method with content analysis approach.  The results showed that the Curriculum Development of Islamic Education in the historical review from the independence period to the reform era continues to change according to the conditions and needs. The development of Islamic education curriculum is divided into 3 periods; i.e.  first,  the old order period, there were 3 changes, namely the curriculum in 1947, 1952, and the curriculum in 1964; second, the new order period, there were 4 changes, the curriculum 1968, 1975, 1984, and curriculum 1994; third, the reform period, there have been 3 changes, the 2004 curriculum (KBK), curriculum 2006 (KTSP), curriculum 2013 used until now. While in the review of islamic education curriculum regulation there are 4 categories,  first,  the regulation of madrasah curriculum follows Law Number 20 of 2003 about national education system; second,  the regulation of pesantren curriculum follows Law Number 18 of 2019 about Pesantren; third,  the regulation of islamic religious college curriculum induces Law Number 12 of 2012 about higher education; and  fourth, the regulation of Islamic religious education curriculum for schools / public campuses induces Law Number 20 of 2003 about natioal education system.
Keywords
Policy, Curriculum Development, Islamic Education
References
Abdullah, A. (2007). Kurikulum Pendidikan di Indonesia Sepanjang Sejarah. In Pendidikan dan Kebudayaan (p. 343). file:///C:/Users/ACER/Downloads/354-Article Text-1134-1-10-20160929.pdf
Alhamuddin. (2014). Sejarah Kurikulum di Indonesia. Nur El-Islam, 1, 48–58.
Aly, A. (2011). Pendidikan Islam Mulltikulturalisme di Pesantren; Telaah Kurikulum Pondok Pesantren Islam Assalam Surakarta. Yogyakarta; Pustaka Pelajar.
Amin, K, (2021). Ini Persamaan dan Penyempurnaan Kurikulum PAI dan Bahasa Arab Madrasah. Diakses melalui https://kemenag.go.id/berita/read/513676/ini-persamaan-danpenyempurnaan-kurikulum-pai-dan-bahasa-arab-madrasah diakses 16 Mei 2021 pukul 05.07 WIB.
Anwar, A.S & Mulyani. N. (2018) Kurikulum Pendidikan Islam Dalam Lintasan Sejarah, Jurnal Genealogi PAI, 5(1), 1-7. DOI http://dx.doi.org/10.32678/geneologipai.v5i1.1037
Arief, A. (2002). Pengantar Ilmu Dan Metodologi Pendidikan Islam, Cet.1. Jakarta: Ciputat Pers.
Arifai, A. (2018). Pengembangan Kurikulum Pesantren, Madrasah Dan Sekolah. Raudhah Proud To Be Professionals : Jurnal Tarbiyah Islamiyah, 3(2), 13–20. https://doi.org/10.48094/raudhah.v3i2.27
Azra, A. (1999). Pendidikan Islam Tradisi dan Modernisasi Menuju Milenium Baru. Jakarta: Logos Wacana Ilmu.
Bilgrami, H.H & Asyraf, S.A. (1989). Konsep Universitas Islam. Yogyakarta: PT Tiara Wacana.
Choli, I. (2019) Hakikat Pengembangan Kurikulum Pendidikan Islam, Jurnal Al-Risalah, X(2), 100-127. DOI: https://doi.org/10.34005/alrisalah.v10i2.407
Dhaifi, A. (2017). Perkembangan Kurikulum PAI di Indonesia, Jurnal Edureligia, 1(1), 76-88. DOI: https://doi.org/10.33650/edureligia.v1i2.47
Direktorat PTKI, (2018). Panduan Pengembangan Kurikulum PTKI Mengacu pada KKNI dan SN-Dikti. Tidak diterbitkan.
Fajri, K. N. (2019). Proses Pengembangan Kurikulum. Islamika, 1(2), 35–48. https://doi.org/10.36088/islamika.v1i2.193
Hasbullah. (2015). Kebijakan Pendidikan dalam Perspektif Teori, Aplikasi dan Kondisi Objekif dalam Pendidikan di Indonesia. Jakarta: Raja Grafindo Persada.
Muhaimin. (2012). Pengembangan Kurikulum Pendidikan Agama Islam di Sekolah, Madrasah, dan Perguruan Tinggi. Jakarta: PT RajaGrafindo Persada.
Hazin, M. (2017). Implementation of character education policy at colleges. In Proceeding the International Conference on Education Innovation (Vol. 1, No. 1, pp. 530-535).
Hidayat, A. W. (2020). Studi Kebijakan Pengembangan Kurikulum Pendidikan Agama Islam Model Kurikulum 2013, Al-Murabbi: Jurnal Studi Kependidikan dan Keislaman, 6(2), 172-188. https://doi.org/10.53627/jam.v6i2.3792
Hidayat, K. (2000). Problem dan Prospek IAIN; Antologi Pendidikan Tinggi Islam. Jakarta; Departemen Agama RI.
Huda, M & Rodin, R. (2020). Perkembangan Pendidikan Islam di Indonesia dan Upaya Penguatannya dalam Sistem Pendidikan Nasional, Journal of Islamic Education Research, 1(2), 39-53 https://doi.org/10.35719/jier.v1i02.24
Jalaluddin & Idi, A. (2002). Filsafat Pendidikan; Manusia, Filsafat, dan Pendidikan, cet.2. Jakarta: Gaya Media Pratama.
Jannah, F. (2013) Pendidikan Islam Dalam Sistem Pendidikan Nasional, Jurnal Dinamika Ilmu, 13(2), https://doi.org/10.21093/di.v13i2.23
Kamal, M. (2014). Model Pengembangan Kurikulum Dan Strategi Pembelajaran Berbasis Sosiologi Kritis, Kreativitas, Dan Mentalitas. Jurnal Madaniyah, VII(9), 230–250.
Khoiruddin, M. (2016). Analisis Kebijakan Kurikulum Pendidikan Islam di Lembaga Pendidikan Islam. JOIES: Journal of Islamic Education Studies, 1(1), 141–154. https://doi.org/10.15642/joies.v1i1.7
Ma'arif, M. A. (2018) Paradigma Baru Pengembangan Kurikulum Pendidikan Agama Islam, Jurnal Pedagogik, 5(1), 109-123 https://doi.org/10.33650/pjp.v5i1.227
Marzuki, B. (2008). FALSAFAH KURIKULUM DALAM PENDIDIKAN ISLAM. HUNAFA: Jurnal Studia Islamika, 5(1), 23-36. https://doi.org/https://doi.org/10.24239/jsi.v5i1.149.23-36
Mawardi, A. (2016). Perkembangan Kurikulum Pendidikan Agama Islam di Indonesia, Jurnal Tarbawi, 1(1), 29-36. https://doi.org/10.26618/jtw.v1i1.350
Naim, Z. (2021). SEJARAH PERKEMBANGAN MANAJEMEN LEMBAGA PENDIDIKAN ISLAM. Evaluasi: Jurnal Manajemen Pendidikan Islam, 5(1), 71-93. http://doi.org/10.32478/evaluasi.v5i1.569
Nasution, S. (1995). Asas-asas Kurikulum, Cet.II. Jakarta: Bumi Aksara.
Nata, A & Fauzan. (2005). Pendidikan Dalam Perspektif Hadits, Cet.I. Jakarta: UIN Press.
Nata, A. (2004). Tokoh-Tokoh Pembaharuan Pendidikan Islam di Indonesia. Jakarta: Raja Grafindo.
Noorzanah. (2017). Konsep Kurikulum Dalam Pendidikan Islam, Ittihad Jurnal Kopertais Wilayah XI Kalimantan, 15(28), 68-74. http://dx.doi.org/10.18592/ittihad.v15i28.1934
Safei, & Hudaidah. (2020). Sistem Pendidikan Umum Pada Masa Orde Baru (1968-1998). Jurnal Humanitas, 7(1), 1–13. https://e-journal.hamzanwadi.ac.id/index.php/jhm/article/view/3253
Sanusi, U. (2012). Pendidikan Kemandirian di Pondok Pesantren (Studi Mengenai Realitas Kemandirian Santri di Pondok Pesantren al-Istiqlal Cianjur dan Pondok Pesantren Bahrul Ulum Tasikmalaya. Jurnal Pendidikan Agama Islam Ta'lim, 10(2),
Tafsir, A. (1994). Ilmu Pendidikan Dalam Perspektif Islam. Bandung: PT Remaja Rosdakarya.
Yunita, Y. (2016). Pengembangan Kurikulum PAI Di Sekolah Umum. Jurnal Dewantara, 2(02), 162-178.
Zulkifli. (2018). Regulasi Pendidikan Islam, Jurnal Rausyan Fikr, 14(02), 63-74. DOI: http://dx.doi.org/10.31000/rf.v14i02.904
Peraturan-Peraturan
Undang-Undang No. 20 Tahun 2003 tentang Sistem Pendidikan Nasional.
Undang-Undang No. 12 Tahun 2012 tentang Pendidikan Tinggi.
Undang-Undang No. 18 Tahun 2019 tentang Pesantren.
Peraturan Pemerintah No. 17 tahun 2010 tentang Pengelolaan dan Penyelenggaraan Pendidikan.
Article metrics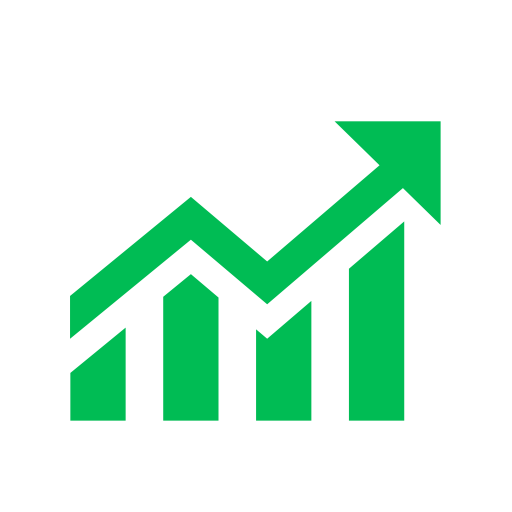 Abstract views : 1008 |

views : 1221
DOI:
http://dx.doi.org/10.32478/evaluasi.v5i2.745
Refbacks
There are currently no refbacks.
Copyright (c) 2021 Mufarrihul Hazin, Nur Wedia Devi Rahmawati
This work is licensed under a
Creative Commons Attribution-ShareAlike 4.0 International License
.