MANAJEMEN GURU ERA OTONOMI DAERAH
Muhammad Faishal Haq
(1*)
,
(1)&nbspSTAI Ma'had Aly Al-Hikam Malang
(*) Corresponding Author
Abstract
Guru adalah salah satu faktor yang sangat penting yang mempengaruhi kualitas pendidikan secara umum dan secara khusus prestasi peserta didik. Pendidikan yang berkualitas hanya akan dapat diwujudkan jika tersedia guru yang berkualitas. Untuk mewujudkan guru yang berkualitas diperlukan manajemen guru yang efektif mulai dari pengangkatan, penempatan, induksi, kesejahteraan, dan pengembangan profesi guru.
Metode analisis dilakukan dengan membandingkan manajemen guru yang telah dilakukan selama ini dengan manajemen guru yang ideal. Dengan demikian dapat diketahui perbedaannya yang selanjutnya diberikan saran-saran pemecahannya.
Kenyataannya manajemen guru di Indonesia dari waktu-kewaktu semakin tidak efektif. Manajemen guru banyak dipengaruhi oleh politik lokal dan sering dipolitisasi oleh penguasa. Manajemen guru belum dilaksanakan secara partisipatif, transparan, dan akuntabel. Oleh karena itu diperlukan perubahan yang mendasar dalam manajemen guru yang dimulai dari perubahan undang-undang dan peraturan pemerintah.


Keywords
Manajemen guru, rekrutmen, induksi, kesejahteraan, dan pengembangan profesi.
References
Barber, M dan Mourshed, M. 2007. How The World's Best-Performing School Systems Come Out On Top. No city: McKinsey & Company.
Buss, T and Bell, L. (editors). 2002. The Principles and Practice of Educational Management. London: Paul Chapman Publishing.
Chang, M.C. 2010. Supporting Teacher Reform in Indonesia (Presentasi). Jakarta: Kongres Guru Indonesia 2010.
Danim, S. 2011. Pengembangan Profesi Guru: Dari Prajabatan, Induksi, Ke Profesional Madani. Jakarta: Kencana.
Heck, S.F dan Williams C.R. 1984. The Complex Roles of Teacher: An Ecological Perspective. New York: Teacher College Press.
Jalal, F. Dan Supriyadi D. 2001. Reformasi Pendidikan Dalam Konteks Otonomi Daerah. Yogyakarta: Adicita.
Jawa Pos. 10 April 2012. Sebelas Daerah Terancam Kolaps.
Jawa Pos. 11 April 2012. Daerah Bangkrut Dilikuidasi.
Kartono, K. 1997. Tinjauan Politik Sistem Pendidikan Nasional: Beberapa Kritik dan Solusi. Jakarta: PT. Pradnya Paramita.
Kedaulatan Rakyat, 25 April 2012. Sistem Rekrutment Guru Diperharui.
Kompas. 1 Mei 2012. Peningkatan Kualitas Guru Butuh Jawaban.
Kompas. 1 Juni 2012. Kuota LPTK Dibatasi.
Kydd, L.; Crawford,M.; Riches, C (editors). 1997. Professional Development for Educational Management. Buckingham: Open University Press.
Peraturan Menteri Pendayagunaan Aparatur Negara dan Reformasi Birokrasi Nomor 16 Tahun 2009 tentang Jabatan Fungsional Guru dan Angka Kreditnya.
Peraturan Menteri Pendidikan Nasional Nomor 27 Tahun 2010 tentang Program Induksi Bagi Guru Pemula.
Peraturan Pemerintah Nomor 37 Tahun 2008 tentang Pembagian Urusan Antara Pemerintah, Pemerintah Provinsi dan Pemerintah Kabupaten/Kota.
Peraturan Pemerintah RI Nomor 74 tahun 2008 tentang Guru.
Rampell, C. 2009. Teacher Pay Arround The Word. Internet.
Rohman, A. 2009. Politik Ideologi Pendidikan. Yogyakarta: Laksbang Mediatama Yogyakarta.
Suyanto dan Hisyam, D. 2000. Refleksi dan Reformasi Pendidikan Di Indonesia Memasuki Milenium III. Yogyakarta: Adicita Karya Nusa.
Tilaar, H.A.R. 1999. Beberapa Agenda Reformasi Pendidikan Nasional Dalam Perspektif Abad 21. Magelang: Indonesia Tera.
Tilaar, H.A.R. 2002. Soedijarto. Rekrutmen, Pendidikan, dan Penempatan, serta Pembinaan Guru untuk Menunjang Pendidikan yang Relevan dan Bermudu. Pendidikan Untuk Masyarakat Indonesia Baru: 70 Tahun Prof. Dr. H.A.R. Tilaar, MSc.Ed. Jakarta: Grasindo.
Tilaar, H.A.R. 2009. Kekuasaan dan Pendidikan: Manajemen Pendidikan Nasional Dalam Pusaran Kekuasaan. Jakarta: Rineka Cipta.
Undang-Undang Dasar Negara Republik Indonesia Tahun 1945.
Undang-Undang Nomor 14 Tahun 2005 tentang Guru dan Dosen.
Undang-Undang Nomor 20 Tahun 2003 tentang Sistem Pendidikan Nasional.
Article metrics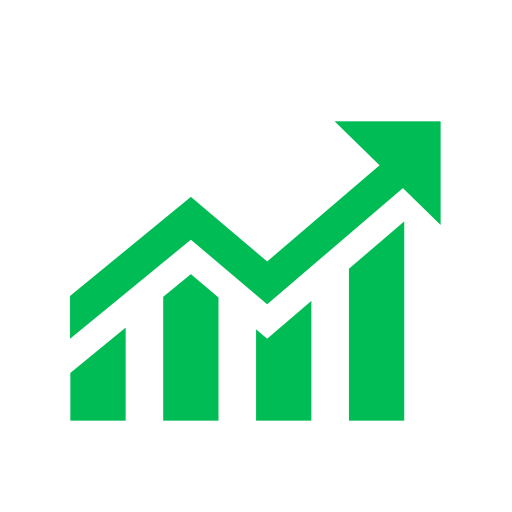 Abstract views : 99 |

views : 101
DOI:
http://dx.doi.org/10.32478/evaluasi.v1i2.72
Refbacks
There are currently no refbacks.
Copyright (c) 2017 EVALUASI