MEMBINGKAI KEPRIBADIAN ULUL ALBAB GENERASI MILENIAL
Misbahul Munir
(1*)
,
(1)&nbspSTAI Ma'had Aly Al-Hikam Malang
(*) Corresponding Author
Abstract
Problematika kepribadian yang dihadapi generasi millenial saat ini sangat memprihatinkan, diantaranya adalah persoalan adiksi gadget, tidak fokus pada belajar, emosinya mudah terganggu, pornografi, pergaulan bebas. Sebagai tawaran solusi adalah internalisasi nilai kepribian ulul albab, yaitu melalui pengamalan dzikir, fikir, amal soleh. Internealisasi kepribadian ulul albab memungkinkan bisa mengatasi krisis moral yang sedang terjadi saat ini. Keunikan yang dimiliki generasi millenial ulul albab ialah terampil dalam mengakses teknologi digital, sekaligus mempunyai prinsip nilai agama yang kokoh.
Keywords
Generasi Millenial, Kepribadian Ulul Albab
References
Ali, Hasanudin, "Generasi Millennial Indonesia: Tantangan dan Peluang Pemuda Indonesia", http://alvara-strategic.com, pada tanggal 30 desember 2017 jam 07.00.
Hari wibawanto, "Generasi z dan pembelajaran di pendidikan tinggi". http://event.elearning.itb.ac.id, pada tanggal 20 Januari 2018 pukul 21.30.
Jalaludin, Teologi Pendidikan, Jakarta: Raja Grafindo Persada, 2001.
Sayyid Muhammad ibn Muhammad al-Husaini al-Zubaidi, Ittihâf al-Sa'âdah al-Muttaqîn bi Syarh Ihyâ' 'Ulûm al-Dîn, Jilid VIII, Beirut: Dâr al-Kutub al-'Ilmiyyah, 1989.
Schultz, Duane, Theories of Personalit, Second Edition, California: Brooks/Cole Publishing Company Monterey, 1981.
Syams al-Dîn ibn 'Abd Allâh Ibn Qayyim al-Jauziyyah, al-Rûh fi al-Kalâm 'alâ 'Arwâh al-'Amwât wa al-'Ahwâ bi al-Dalîl min al-Kitâb wa al-Sunnah wa al-âtsâr wa al-Aqwâl al-'Ulamâ', Beirut: Dâr al-Fikr, 1992.
Imam al-Ghazali, Tt. Kimiya' al-Sa'adah, Beirut: al-Maktabah al-Sa'biyah, tt.
Lancaster, L. C. and Stillman, D. When Generations Collide. Who They Are. Why They Clash. How to Solve the Generational Puzzle at Work, New York: Collins Business, 2002.
Mahmûd, Muhammad, 'Ilm al-Nafs al-Ma'âshir fîDhaw'i al-Islâm, Jeddah: Dâr al-Syurûq, 1984.
Manheim, "The Problem of Generations", Essays on the Sociology of Knowledge, 24(19), 276-322-24.
Muhaimin, "Penyiapan Ulul Albab, Pendidikan Alternatif masa Depan", el Hikmah, Jurnal Pendidikan Fakultas Tarbiyah, Vol.1 No.1, 2003.
Mujib, Abdul, Kepribadian dalam Psikologi Islam, Jakarta: Rajawali Pers, 2006.
Naisbitt, John. Et. All. High Tech High Touch, Jakarta: Pustaka Mizan, 2002.
Ocktaviany, Tuty (Ed), "Selain Gangguan Kecemasan, Kaum Milenial Lebih Rentan Kena Depresi", www.inews.id, pada tanggal 21 Februari 2018 pukul 20.00.
Pauline Pantauw, "Mendidik Generasi Z", www.beyondchildhood.com, pada tanggal 11 Januari 2018 pukul 08.00.
"Pornografi rusak jaringan otak", www.gatra.com, pada tanggal 2 Maret 2009 pukul 13.00.
Rahmat Azis, Ulul Albab Citra Diri dan Religiusiras Mahasiswa di Era Globalisasi, Malang: UIN Maliki Press, 2012.
Soetjipto, Helly P. "Pengujian Validitas Konstruk Kriteria Kecanduan Internet", Universitas Gadjah Mada, Volume 32, No. 32, No. 2, hlm. 74-91.
Suprayogo, Imam, Paradigma Pengembangan Keilmuan di Perguruan Tinggi: Konsep Pendidikan Tinggi yang dikembangkan UIN Malang, Malang: UIN Malang Press, 2005.
Suprayogo, Imam, Tarbiyatu ulil Albab: Dzikr, Fikr, dan Amal Saleh, Malang: Universitas Islam Indonesia-Sudan, 2002.
Suryadi, Bambang, "Generasi Y: Karakteristik, Masalah dan Peran Konselor", (Makalah Workshop International MALINDO 4 di Bali, 22-23 Mei 2015).
Reynaldi Satrio Nugroho, "Pengantar Teori Generasi Strauss-Howe", Majalah Ganesha, Kelompok Studi Sejarah, Ekonomi dan Politik, ITB Bandung 9 Februari 2016, lihat juga, Howe, N. dan Stauss W, Generation: The History of America's Future. 1584 to 2069. (New York: William Morrow Paperback, tt).
Yanuar Surya, "Teori Perbedaan Generasi", Putra Among Makarti, Vol.9 No.18, Desember 2016.
Zuhal, Visi Iptek Memasuki Milenium III, Jakarta: Universitas Pendidikan Indonesi Pers, 2000.
Article metrics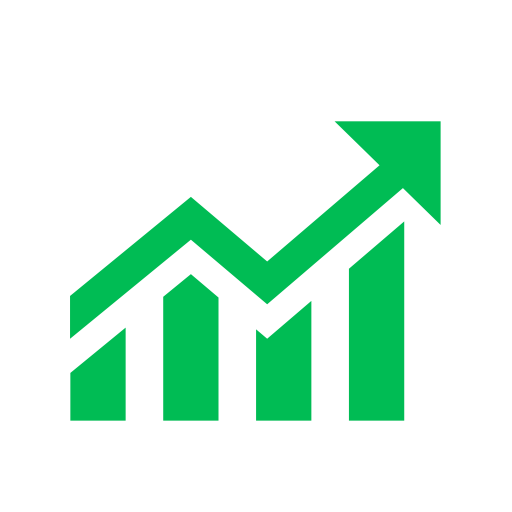 Abstract views : 1249 |

views : 2042
DOI:
http://dx.doi.org/10.32478/ta.v7i1.147
Refbacks
There are currently no refbacks.
Copyright (c) 2018 journal TA'LIMUNA
This work is licensed under a
Creative Commons Attribution-ShareAlike 4.0 International License
.