TAFSIR AYAT-AYAT PENDIDIKAN Nilai-Nilai Pendidikan Q.S. Al-Alaq Ayat 1-5 (Studi Tafsir Al-Misbah Karya M.Quraish Shihab)
Wely Dozan
(1*)
,
(1)&nbspUIN Suka Yogyakarta
(*) Corresponding Author
Abstract
Education is one of the efforts to develop intellect and build a character that is Qur'anic. In line with some previous thought research, a reconstruction of Islamic education has been carried out. However, in reality this is still ongoing to be carried out by some thoughts even to the Indonesian interpreter M. Quraish Shihab contributing to provide Qur'ani Values and contextualization through the QS Interpretation. Al-Alaq Verses 1-5 related to this education. Specifically in the interpretation can be formulated into several aspects, First, Educational Values in principle can never be separated from reading. Second, education in principle can direct the Islamic authority that is God, Education in principle is supported by a variety of models and learning methods, namely some Islamic approaches. Third The values of education in principle lead to the phosphitive thing that is insan al-kamil which is implemented and actualized in the education. The research approach is a literature study approach to find the concepts and values of education in al-Misbah's interpretation and is supported by various references, articles, journals, books and so on. Thus, it can be concluded that the values of education that become an urgent subject in learning that is, reading, evaluating, having Islamic authority, providing examples and motivation in learning
Keywords
Educational Values, Interpretation, Al-Misbah
References
Abdurrahman An-Nahlawy, Usul at-Tarbiyah Al-Islamiyah wa Asalibiha fil Baiti Wal Madrosati Wal Mujtama', (Damaskus: Dar-Fikr, cet, 28, 2010.
Abu Muhammad Iqbal, Pemikiran Pendidikan Islam Gagasan-gagasan Besar Para Ilmuwan Muslim, Yogyakarta: Pustaka Pelajar: 2015.
Abuddin Nata, Tokoh-tokoh Pembaruan Islam di Indonesia Jakarta: PT. RajaGrafindo Persada, 2005.
Ahmad Izzazan DAN sahudin, Tafsir Pendidikan: Studi ayat-ayat berdimensi pendidikan Banten: Pustaka Aufa Media: 2012.
Ahmad Munir, Tafsir Tarbawi, Yogyakarta: SUKSES Offest: 2008.
Anwar Mujahidin, Hermeneutka Al-Qur'an, Ponorogo: STAIN po PRESS, 2013.
Didin Kurniadin, Imam Machali, Manajemen Pendidikan "Konsep & Prinsip Pengelolaan Pendidikanâ€, Yohyakarta: Ar-Ruzz Media, 2012.
Ensiklopedi Islam Indonesia Jakarta Jembatan Merah, 1988.
Hasan Basri, Filsafat Pendidikan Islam, (Bandung: Pustaka Setia, 2009.
Kadar M.Yusuf, Tafsir Tarbawi "Pesan-Pesan Al-Qur'an Tentang Pendidikanâ€, Jakarta:AMZAH, 2013.
M. Quraish Shihab, Membumikan al-Qur'an Bandung: Mizan, 1998
.
M. Quraish Shihab, Wawasan al-Qur'an: Tafsir Maudu'i Atas Berbagai Persoalan Umat Bandung: Mizan, 2000.
Maragustam, Filsafat Pendidikan Islam " Menuju Pembentukan Karakter Menghadapi Arus Globalâ€, Yogyakarta: Kurnia Kalam Semesta, 2014.
Nadifah, Suismanto, Hafidz 'Aziz, Pengantar kearah ilmu pendidikan islam anak usia dini, Yogyakarta; cv. Istana Asency 2018.
Nadlifah, dkk, Pengantar kea rah ilmu Pendidikan Islam Anak Usia Dini Kajian Normatif Ayat dan Hadist Tarbawi Tentang Pendidikan Anak, (Yogyakarta: Program Studi PendidikanAnak Usia Dini Fakultas Tarbiyah dan Keguruan, UIN Sunan Kalijaga)
M. Quraish Shihab, Tafsir al-Misbah:pesan kesan dan keserasian Al-Qur'an Jakarta: Lentera Hati, 2002.
Rosihon Anwar, Ilmu Tafsir, Bandung: Pustaka Setia, 2000.
Siti Farikhah, Manajemen Lembaga Pendidikan, Yogyakarta: Aswaja Pressindo, 2011.
Sumedi, Tafsir Ayat-ayat Manajemen, "Hikmah Idariyah Dalam Al-Qur'an, Manajeman Pendidikan Islam: Fakultas Ilmu Tarbiyah dan Keguruan Uin Sunan Kalijaga Yogyakarta, 2019.
Syamsuddin Kurniawan, Erwin Mahrus, Jejak Pemikiran Tokoh Pendidikan Islam, Yogyakarta: AR-RUZZ MEDIA, 2013.
Syamsul Kurniawan & Erwin Mahrus, Jejak Pemikiran Tokoh Pendidikan Islam, Yogyakarta: Ar-Ruzz Media: 2013.
Abuddin Nata, Tafsir Ayat-Ayat Pendidikan " Tafsfi Al-Ayat Al-Tarbawiâ€, Jakarta: PT Raja Grafindo Persada, 2001.
Nanang Gojali, Tafsir & Hadits tentang Pendidikan, Bandung: Pustaka Setia, 2013.
Ahmad Tafsir, Ilmu Pendidikan Dalam Perspektif Islam, Bandung: PT Remaja Rosdakarya, 2004.
Kadar M.Yususf, Tafsir Tarbawi "Pesan-pesan Al-Qur'an tentang Pendidikanâ€, Jakarta: Amzah,2013.
Mahmud Arif, Tafsir Pendidikan "Makna Edukasi Al-Qur'an dan Aktualisasi Pembelajaranya, 2014
Article metrics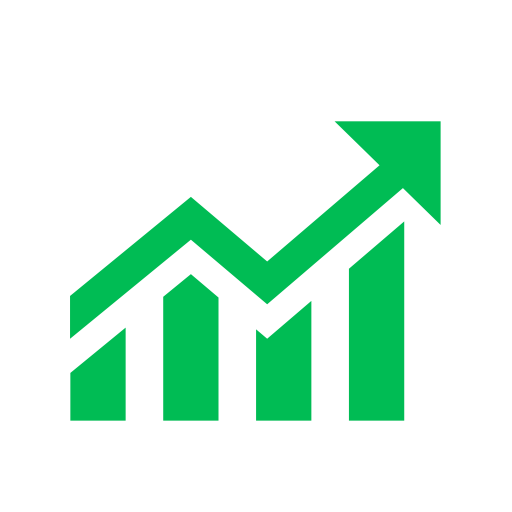 Abstract views : 405 |

views : 550
DOI:
http://dx.doi.org/10.32478/talimuna.v9i2.450
Refbacks
There are currently no refbacks.
Copyright (c) 2020 Wely Dozan
License URL:
https://creativecommons.org/licenses/by-sa/4.0/
This work is licensed under a
Creative Commons Attribution-ShareAlike 4.0 International License
.